Find a variety of Alphabet Printables to use with your Pre-K, Preschool, or Kindergarten class. These printables include Letter Cards, Letter Tiles, Large Letter Outlines, and Bingo Dot Marker pages. Worksheets are not included here, these are the kind of alphabet printables that you might need to play games and do hands-on, active learning.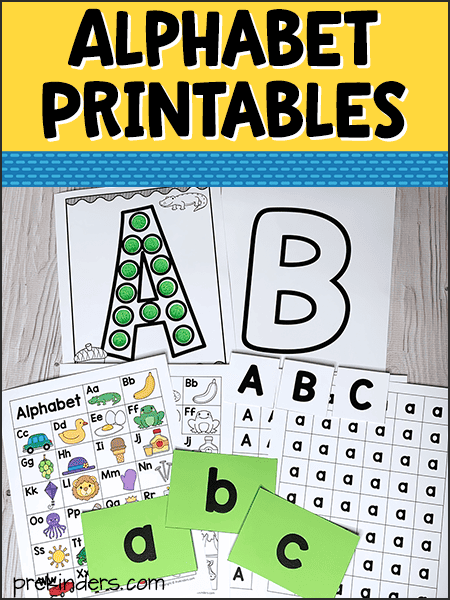 The goal of this page is to provide a variety of alphabet printables that teachers might need in their classroom. If there are any alphabet printables you would like to see added to this page, please let me know.
Printable Letter Cards
These cards can be used for bingo game calling cards, matching games, letter search or any number of activities. Print these onto colored card stock paper to make them colorful. Print each set on a different color of paper to keep sets organized. For matching games, have kids use 2 sets of letters on 2 different colors of paper. Choose Uppercase Letter Cards, Lowercase Letter Cards, or Uppercase & Lowercase Letter Cards.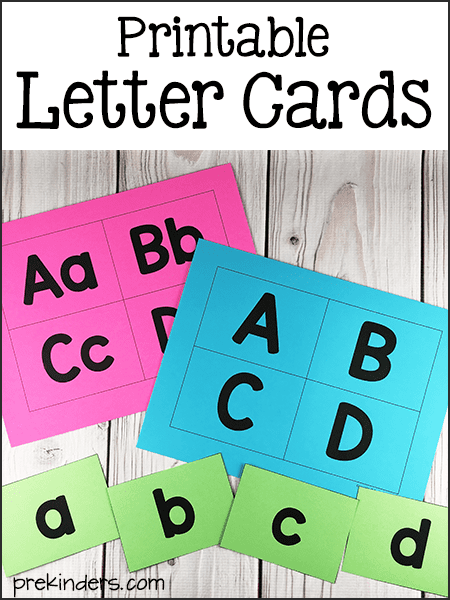 Alphabet Chart Printables
This alphabet chart can be placed in the Writing Center or Reading Center. It can be used in the children's journals, or on their daily folder for reference. You can even cut the pictures apart to use for games. This comes in color and blackline.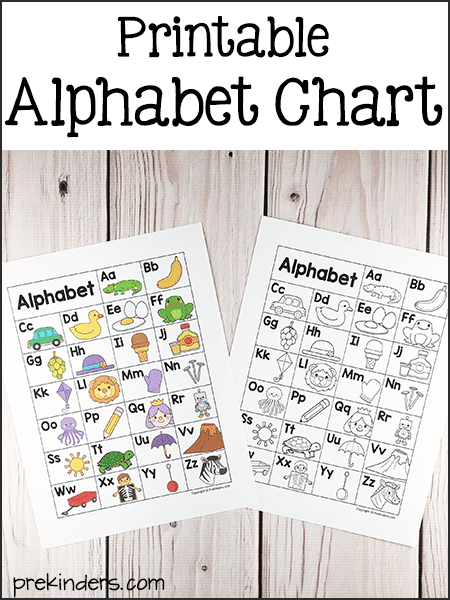 Printable Letter Tiles
These printable letter tiles can be use so many ways. Print and cut apart to use for kids to spell their names. Add them to the Writing Center for kids to glue onto paper. They can spell their names, friends' names, or words. Use them as a learning manipulative by laminating the tiles to use during Small Group lessons.
---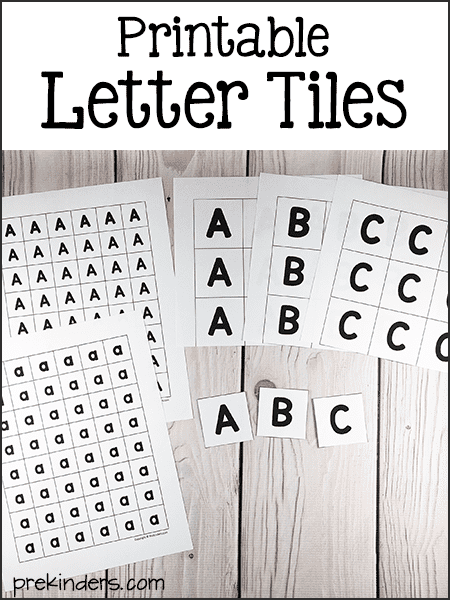 Printable Large Letter Outlines
These large letters can be used for Rainbow Write the Room. They can be used for kids to add stickers to the first letter of their name, or dot it with bingo dot markers. Add foamy stickers. Laminate a set of these letters and have the children drive small cars around the letters to practice the shapes, or have kids place manipulatives (counting bears, colored chips, flat marbles) on the letters.
Printable Bingo Dot Marker Letters
Kids can dot these letters with bingo dot markers, or have them place manipulatives (counting bears, colored chips, flat marbles) on each dot on the letters.
Bingo Dot Marker Letters Printable
You might also like these alphabet printables from my shop…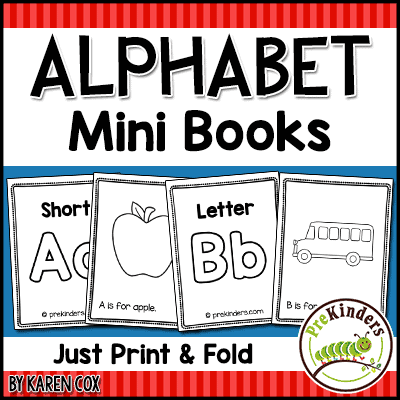 SaveSave
SaveSave
SaveSave
SaveSave