Setting up a tray of "things that spin" is an inviting activity young children. Your prekinders will be drawn like magnets to the science center!
To set up this center, collect a variety of objects that you can spin on a flat surface. The more variety you can find, the more interesting this center will be. I used mostly "found" items as well as some inexpensive toy spinning tops found in the party section of a store.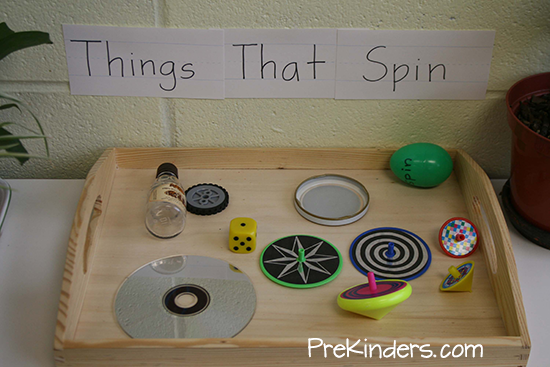 The items I included are:
Wheel from a Lego set
Mini bottle (a Cracker Barrel syrup bottle)
Game die cube
Jar lid
Plastic Easter egg
CD
Toy spinning tops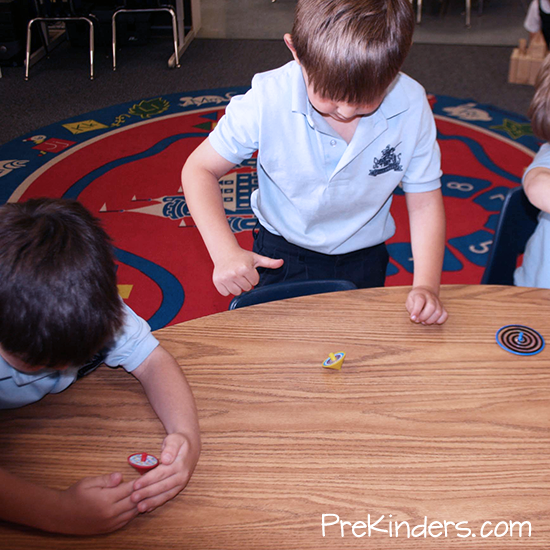 Challenge children to see if they can make the items spin on a table. Show them how to hold the objects upright on the table and give them a quick twist. They will catch on quickly because they are so motivated.
This is a fun science center display you can use any time of year. The children like to see which objects spin the best. The egg and game die were the most popular. The egg is probably the easiest object for young children to spin because of its shape.