These printable sorting sheets can be used for manipulatives, stickers, or paper cutouts.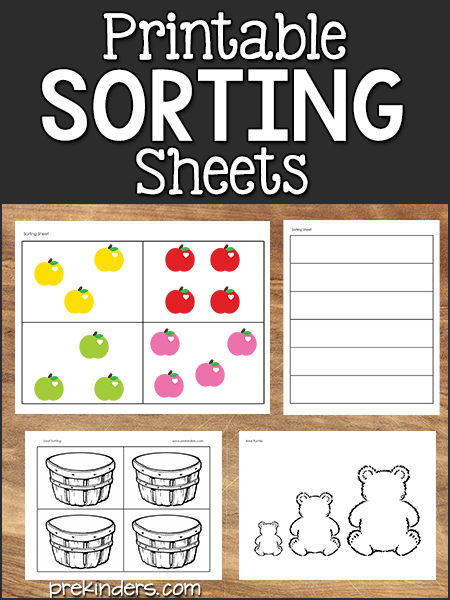 Grid Sorting Sheets
These printable sorting sheets can be used for a variety of sorting activities. You can use them to sort by color, shape, size, type. You can also use them for a variety of themes.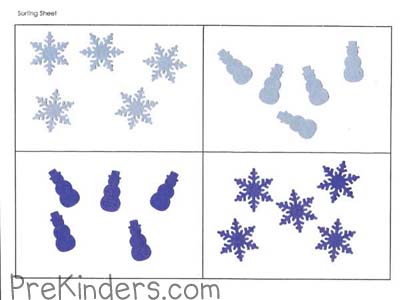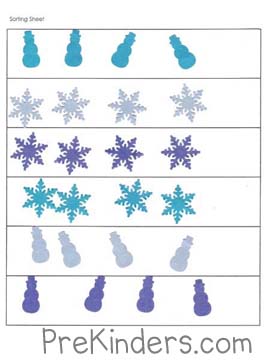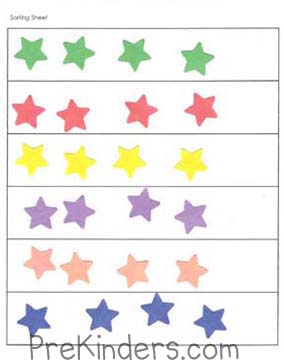 I usually use the sorting sheets with small paper cut out shapes made with a craft paper puncher. Craft punchers are available in most craft and hobby stores in lots of shapes (apples, stars, bears, butterflies, etc.). The paper punches are about the size of a quarter (I don't use the tiny ones). These paper punches can be sorted and glued onto the sorting sheets, and they are great for saving for portfolios.
Download these printables below:
---
Leaf Sorting Sheet
This sorting sheet could be used with either leaf cutouts or apple cutouts. My prekinders sorted yellow, green, brown and red leaf cutouts by color into the four baskets. The leaves were made using a leaf-shaped paper puncher from a craft store.
You could also use leaf or apple stickers or foamies.
---
Bear Family Sorting Sheet
This Bear Family printable can be used as a sorting mat for the plastic bear counters that come in three sizes.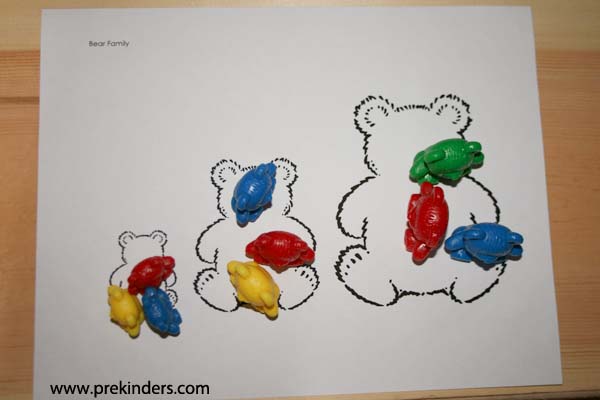 Give each child one of the mats and a few bears in each size and have them sort the small, medium, and large bears onto the bears on the mat.
This activity can be used with the story of Goldilocks and the Three Bears, or a Families Theme.
Download: Bear Sorting MatSaveSave