Strengthen your preschool learners' letter matching and letter sound recognition with these printable letter tile activity cards! Print them out to give kids an engaging way to match letters, learning the foundations of reading at a young age.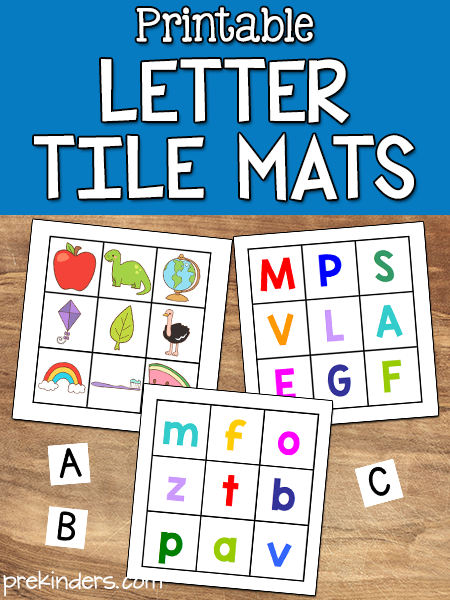 The "regular" letter tiles in the picture below can be found many places: I have seen them in teacher stores, Staples, Walmart, and Amazon. These mats can also be used with the magnetic letter tiles from Lakeshore.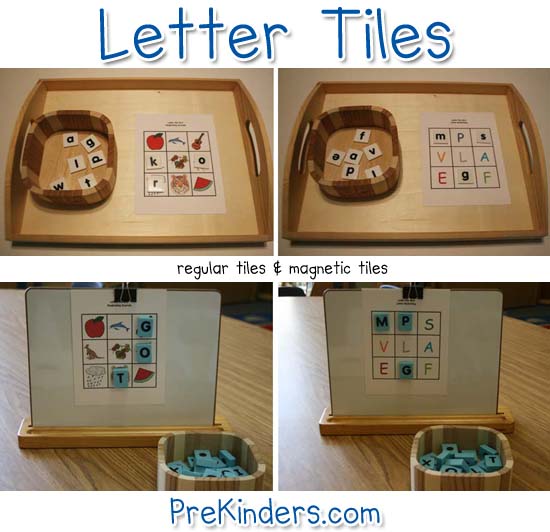 I used a binder clip to clip the letter tile mat to a magnetic board. I made Letter Mats for matching letters and Beginning Sound Mats for matching letters to sounds.
My suggestion is to place each mat on a tray (or however you display your materials) with a container of only the letter tiles needed for that particular mat.
To download and print the mats, just click on the thumbnail images.
Letter Tile Mats for Letter-Sound Matching
At the bottom of each of the Beginning Sounds Mats, I have typed the letters you will need for that mat. That part can be trimmed off and attached to the back.
Download Letter Tile Mats: Sounds
Letter Tile Mats for Letter Matching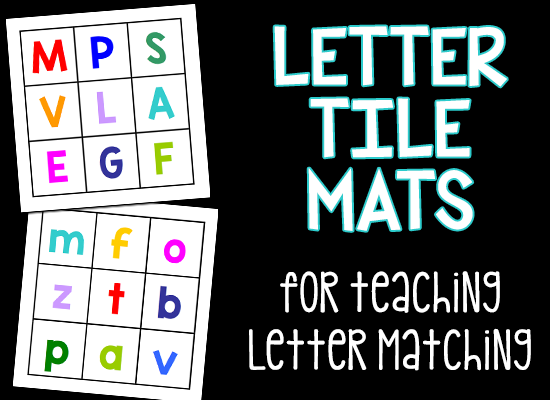 These can be used to match uppercase to uppercase letters, lowercase to lowercase letters, or uppercase to lowercase letters.
Make-Your-Own Tile Mats
Use this Word Document to make your own letter tile mats. Place the cursor in one of the squares and insert your clipart or photo. Click the image to download the Word Doc.

Don't miss the literacy resource page!
More Resources
Here are more resources you might like, available in my shop.