These new pattern block mats include an airplane, train, car, boat, and space shuttle to go with your Transportation theme.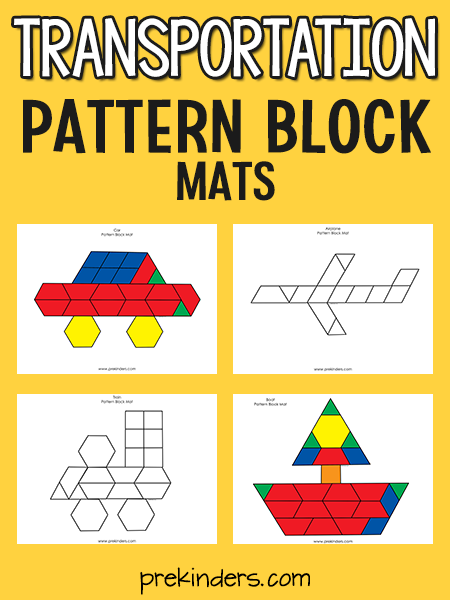 Children use these mats with standard pattern blocks (available in educational supply catalogs). They can place the pattern blocks directly onto the mat or recreate the design on the table beside the mat. I have included both color mats and blackline mats. The color mats are easier because children are able to match the pattern blocks by color. With the blackline mats, children have to match the shapes of the blocks to the shapes on the mats.
When using these children are practicing math, fine motor skills (including hand-eye coordination), and visual discrimination.
Need more pattern block mats? If you like these, you'll want to check out my Pattern Block Mats page. You can also read more about pattern blocks and where to get them.
Click the images below to download & print each pattern block mat:
To download the mats, just click on each picture to get the PDF file, and then print. I have printing help here.
More Transportation Teaching Resources…