This large set of blackline rhyming cards can be used in a variety of games. There are 56 cards, or 28 sets of rhyming pairs.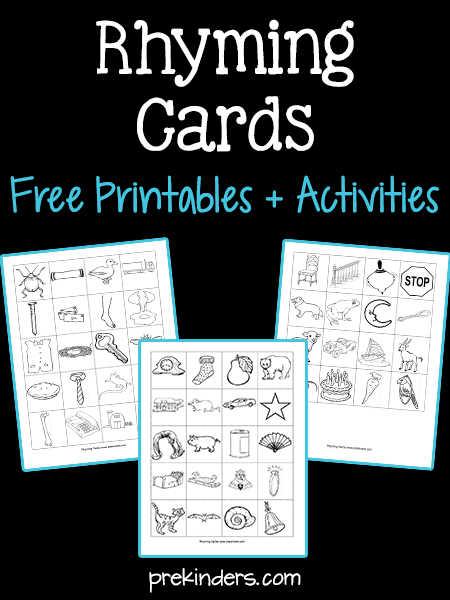 These cards can be used for rhyming word matching, and I made them small in size so they can be glued to die cut shapes, or even the decorative cut-outs like Trend and Carson Dellosa make. You could also print them on card stock paper and use them as they are. If you need a larger or smaller size, use the reduce/enlarge button on a copying machine.
Games to Play with Rhyming Cards
There are numerous games you can play with pairs of rhyming picture cards. Here are a few. If you come up with some creative ways to use them, be sure to share your ideas in the comments below!
Rhyming Game 1
In this game, the teacher places 3 rhyming cards on table: two cards that rhyme and 1 card that doesn't. Children guess which two words rhyme.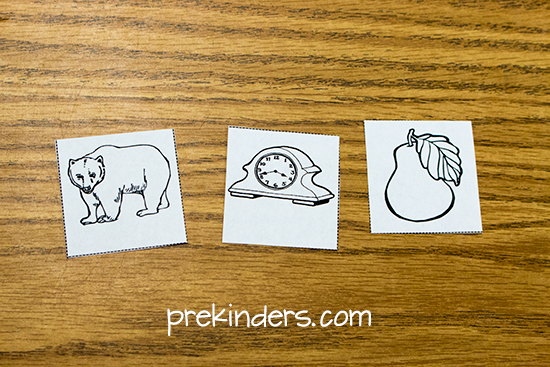 Rhyming Game 2
Children match pairs of cards that rhyme. One option is to give children about 6 cards and have them match the 3 pairs of cards that rhyme.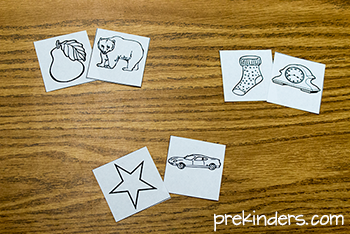 Rhyming Game 3
Another option is to pass out cards to half of the children in the class, and pass out the rhyming matches to the other half of the class. Ask the class to find their partner.
Rhyming Game 4
Pass out cards to each child in the group, keeping the matches in a pile to yourself. Shuffle your pile. Place a card in a pocket chart and ask the group who has the match. The child with the matching card will come up to the pocket chart and place their card beside your match.
Rhyming Game 5
The teacher "deals" out cards to each child in a small group. Each child should have about 5 or 6 cards. Call on the first child to say and show the first card in their stack. Other children look through their cards to find the match. Place the matches in the middle of the table.
Downloads