These free health and hygiene printables for preschoolers will provide a visual aid in teaching young children how to keep themselves and those around them healthy. These posters were created for teaching children how to stay healthy at school during Covid-19.
Scroll down to get the printable download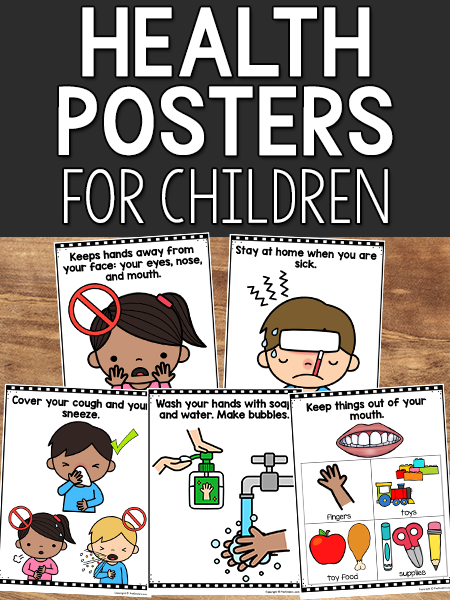 You can project these onto a screen from your computer or print them and show them to children. You could also make a book with them. If using the posters to show a large group of children, I recommend not laminating them because of the glare.
Get the printables at the green download link below.
How to Stay Healthy Posters for Children
Keep your hands away from your face: your eyes, nose, and mouth.
Cover your cough and your sneeze.
Wash your hands with soap and water. Make bubbles.
I tell my students to "make bubbles" to make sure they are scrubbing their hands. Young children have a tendency to let the soap run down the drain before actually scrubbing. This way, they learn to scrub their hands so they make bubbles.
Keep things out of your mouth. I've been using this poster this week to talk with them about keeping fingers out of their mouth, toys, and supplies such as pencils, markers, etc. We also talk about the toy food: how we pretend to eat it, but we don't actually let it touch our mouth.
I made this alternate poster just in case you think the picture of food might confuse your children. I think it's good to talk about the toy food, but I wanted to make this alternate for you to choose.
Stay at home when you are sick.
Of course, it's not a kid decision to stay at home, but it's good for them to know that this is a way to keep others healthy, and to get rest when sick.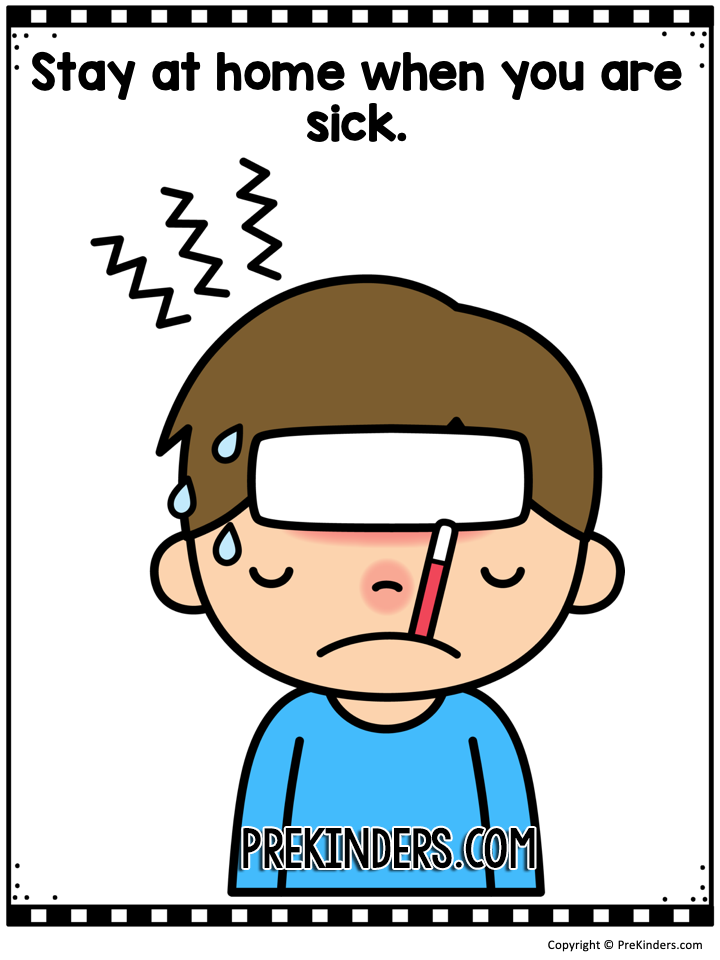 New posters have been added to this set!
Download the Health Posters Printable
This is a free printable, just click to download.
These Posters are also available in Greek!
Posters translated by Ιοannis Glossopoulos from https://www.oneirovates.com
You might also like this Hygiene resource…