The Gummy Bear Song by Dr. Jean is by far one of my prekinders' favorite songs. They ask me to play it over and over and over again. They love to have their turn to take down one of the bears when we do this at large group time.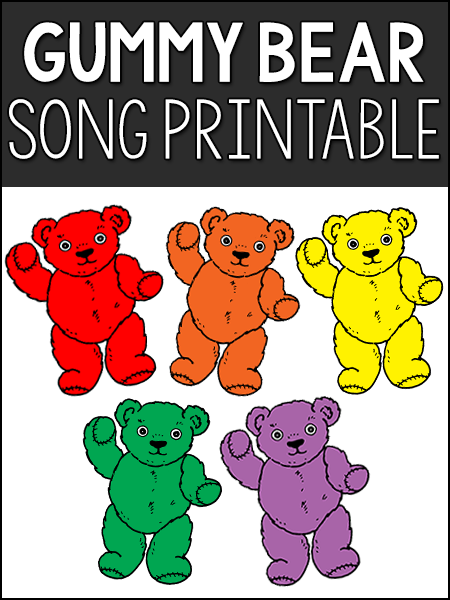 During center time, the kids often get the bears and sing the song themselves, calling out their friends names to come take a colored bear.
You can download the printable gummy bears I use for Dr. Jean's Gummy Bear Song below. I printed these on cardstock, laminated them, and cut them out. We place the bears in a pocket chart or on the whiteboard ledge and the children remove them when they hear their name. If you don't have this song, it can be purchased at Dr. Jean's website. Get the song lyrics here.
Download the Gummy Bear Song Printable
Note: This printable is free, just click the link.