My class is currently captivated by The Duckling Gets a Cookie, by Mo Willems. With that in mind, I made these new play dough math mats to go with the story. As you may know, I've made many other Play Dough Math Mats, which you can find at the link.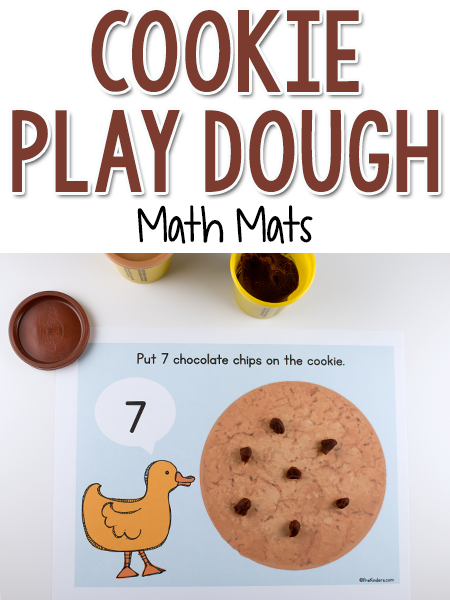 With this set, each mat has a duckling with a giant cookie. Children will roll some play dough into small bits to make the chocolate chips. You might want to try the chocolate play dough recipe found on my Play Dough Recipes page. Children will identify the numeral on each mat and count out the correct amount of chocolate chips to put on the cookie. The top of each mat says, "Put [#] chocolate chips on the cookie." There's also a toddler mat for children who need fine motor practice, but are not yet ready for counting. This mat simply says, "Put some chocolate chips on the cookie."
You can either laminate these mats or slip them into clear page protectors. I like to hook the page protectors together with three binder rings so the children can flip through the mats as they work. (It also prevents the mats from getting scattered across the table.)
Alternatives to play dough:
You could use real chocolate chips (yum!)
Brown pom-pom balls from the craft store
Brown foam or felt cut into pieces
Draw on the laminated/page protected mats with dry erase marker
Download the Cookie Play Dough Mats
Note: This is a free printable, just click to download.
Cookie Mats
Cookie Toddler Mat

Can't get enough of Mo Willems? I have More Mo and Even More Mo. Not to mention a Mo Slideshow.
Graphics by: KPM Doodles and Dancing Crayon